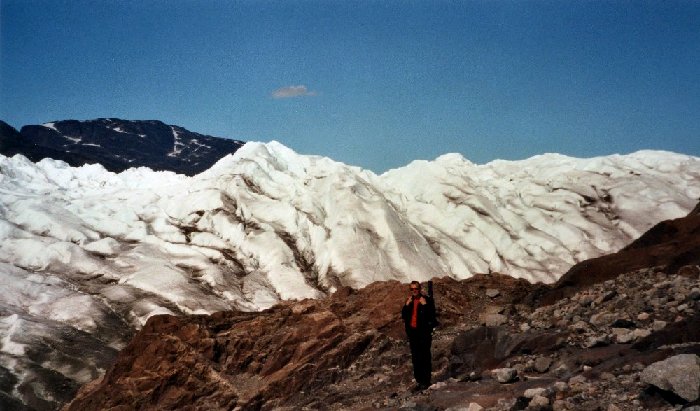 On the way back a little cloud showed up on the clear sky.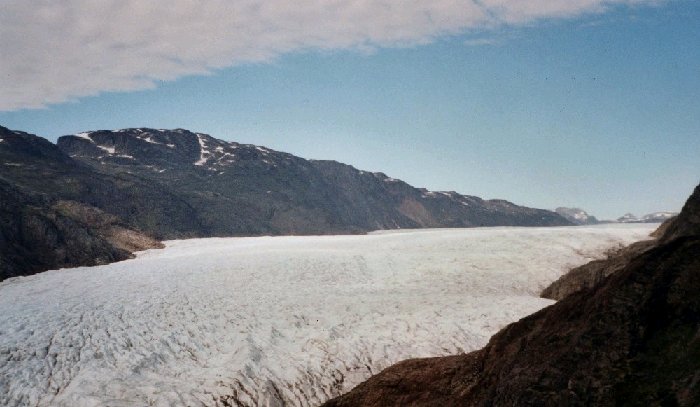 5 minutes later more clouds occurs.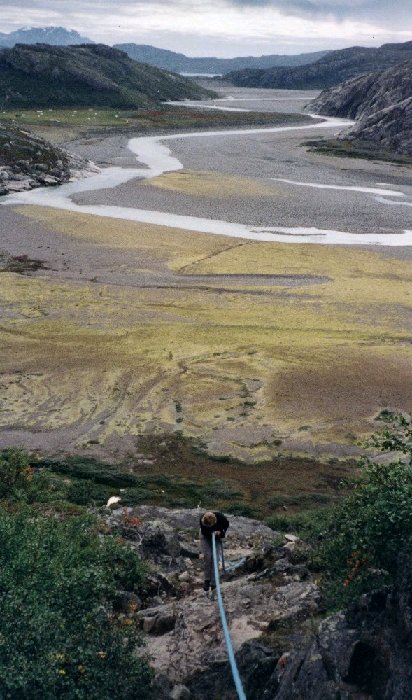 Around 1 hour later when we were on the way down the weather was cloudy. The roper came in handy on the decent.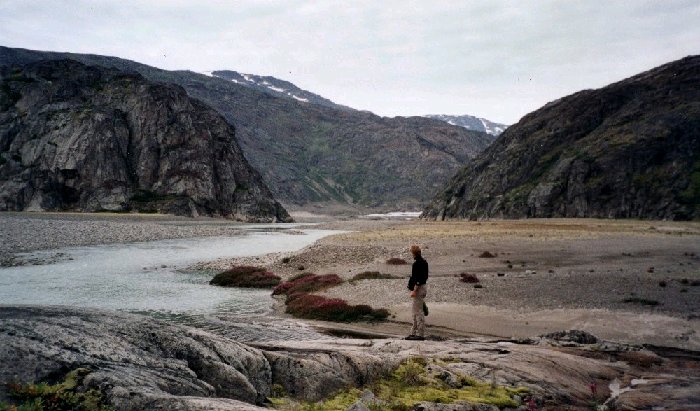 This is a view into the origin of Kuusuaq river at the very end of the glacier.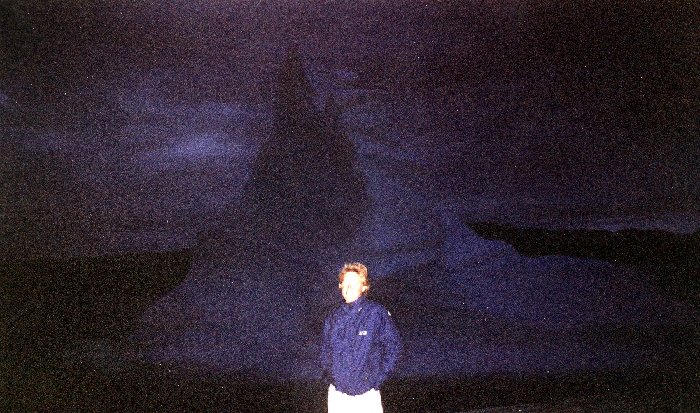 After a nice evening at the restaurant at Hotel Narsarsuaq with a delicious mix of native food from Greenland, we went to the harbor finding an iceberg passing by -only 3 meters from the pier.
The picture is unfortunately not very well illuminated.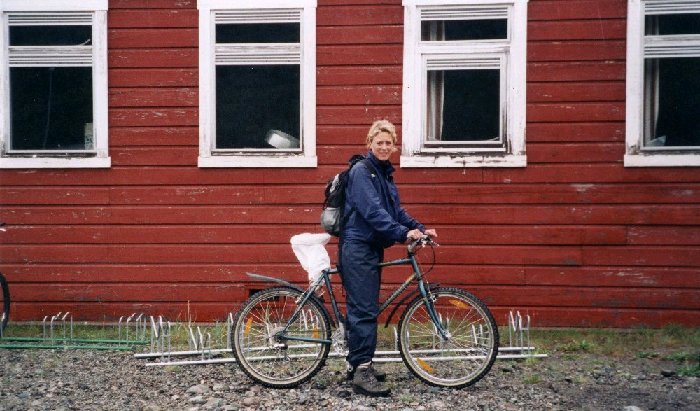 We had rented two mountain bikes for our transportation in Narsarsuaq, and the weather was awful.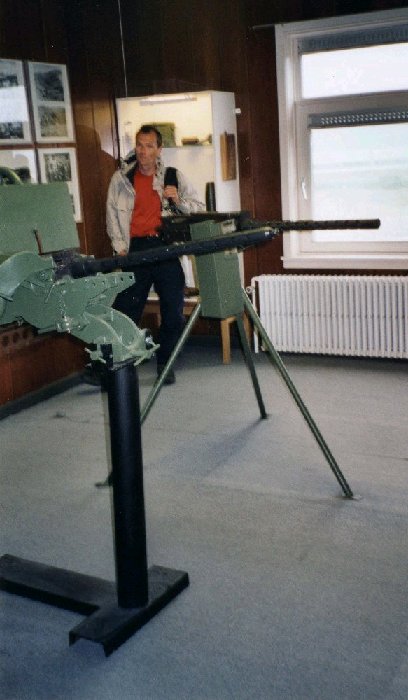 The weather was right for a trip to Narsarsuaq Museum.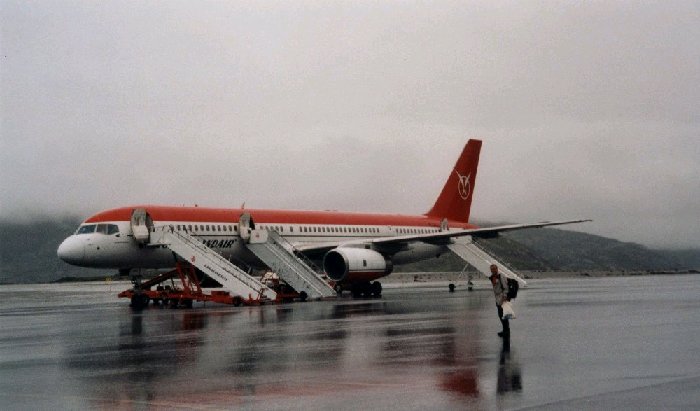 The weather was also right for going home to Copenhagen.

Last updated April 29 2003.

Back to start